Event Time: Every 4 Hours
Event Location: Raklion 147 28
Event Entrance: Raklion 175 25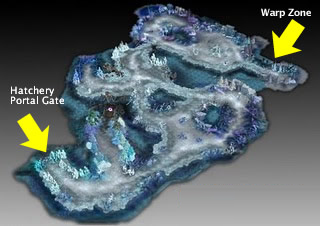 Event Mission (Stages):
* 1st Wave: Kill all the Coolers (Spiders)
* 2nd Wave: Kill all the Spider Eggs
* 3rd Wave: Kill Zelupan (Boss)
Event will start when you see this message on your screen:
Facts:
* Maximum players that allowed to enter the Hatchery is Ten (10)
* Coolers drop S3 / S4 / S5 items, spear (empty)
* Spider eggs drop nothing
* Zelupan drops S5/S4 Items, Green Chaos Box, 380-Items and other good stuffs
* Each wave is a pre-requisite for the next wave. If you fail to kill the monsters throughout the event, your mission has failed.
* There are a minimum of Three (3) Zelupans to be summoned inside the Hatchery.
Screenshots Involved:
1st Wave: Kill all the Coolers (Spiders)
2nd Wave: Kill all the Spider Eggs
3rd Wave: Kill Zelupan (Boss)