All saw this NPC but only few people know that he do. Here are the simple guide...
Chaos Card Master change Chaos Card to one random item, item can be excellent+0 or non-excellent+0/+13
Chaos Card Master is situated in Lorencia
1.Click on NPC
2.Put Chaos Card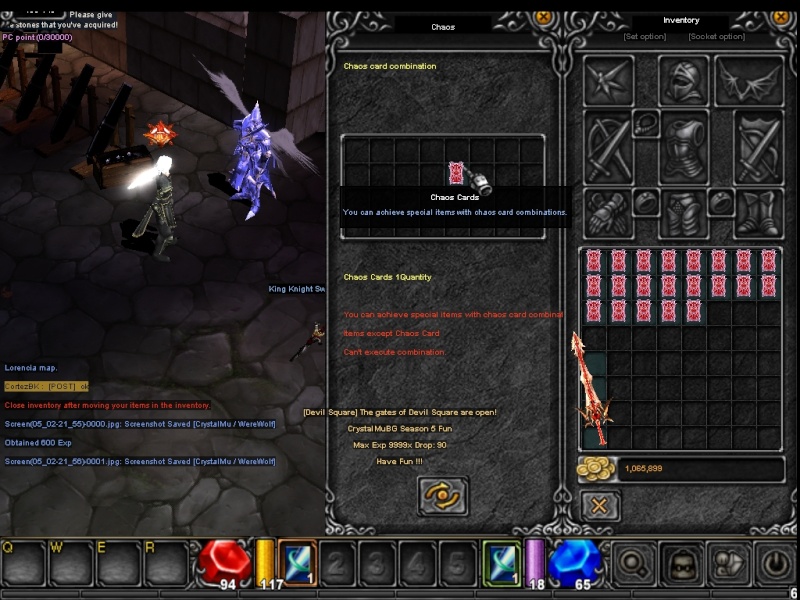 3.Press Combining Button
4.And you will get one random item what drop from box of kundun +5
NOTE:
If combination failed the Chaos Card don't disappear.
Chaos Card can be bought from PCPointShop (100points)
Enjoy!!!